2013 Recipients
2013 Recipients
Jess Goldstein, Costume Designer
Jess Goldstein is a native New Yorker, educated at Boston University and the Yale School of Drama. A 2005 recipient of the Tony Award for Lincoln Center Theater's The Rivals, he has enjoyed a 35 year career designing for theater, opera, film and television.
Jess is equally renowned for his contributions to new work as well as classic plays on and off Broadway as well as at all of the major regional companies throughout the US.
Included among the premieres he has designed are the original productions of Sam Shepard's Buried Child, Paula Vogel's How I Learned to Drive, David Auburn's Proof, Terrence McNally's Love! Valour! Compassion!, Richard Greenberg's Take Me Out, Craig Lucas' The Dying Gaul and Donald Margulies' Dinner With Friends and Sight Unseen. Among his classic theater credits are The Merchant of Venice with Al Pacino and Henry IV with Kevin Kline, both of which garnered Jess Tony nominations.
He is currently represented on Broadway by two long-running hit musicals Jersey Boys, in which his designs have also appeared in 10 national and international companies, and Disney's Newsies.
He has designed operas for all the major American companies including II Trittico for the Metropolitan Opera, Dead Man Walking for NYC Opera, Heart of a Soldier for San Francisco Opera, The End of the Affair for Houston Grand Opera and Agrippina for Glimmerglass Opera.
Film and TV designs include A Walk on the Moondirected by Tony Goldwyn, The Substance of Fire directed by Dan Sullivan, Love!Valour!Compassion directed by Joe Mantello and the PBS telecasts of Talking With and Far East.
Jess has served as a Professor of Design at the Yale School of Drama since 1990 and proudly counts many of his former students as illustrious colleagues working along side him today. He shares homes in New York City and Asbury Park, NJ with his partner Kim Powers, a novelist and writer for ABC News.
Jess recently designed costumes for Tracy Lett's adaptation of THREE SISTERS at Steppenwolf.
Sarah Hughey, Lighting Designer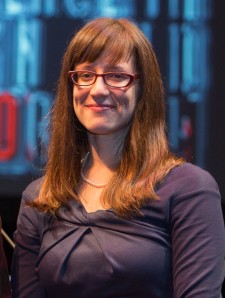 Sarah Hughey is honored to receive the Michael Maggio Emerging Designer Award. Originally from southwest Missouri, Sarah has lived and worked in Chicago since 2005.  In Chicago, she has designed lighting for productions with Redmoon (The Elephant and the Whale), Steep Theatre (Moment, Festen, Parlour Song), Writers' Theatre (Hamlet), The House Theatre of Chicago (Wilson Wants It All, The Iron Stag King Pt. 1), Chicago Children's Theatre (The Houdini Box, Goodnight Moon), Northlight Theatre (Black Pearl Sings!), Chicago Dramatists (The Kid Thing w/ About Face), Lifeline (Pride and Prejudice, Wuthering Heights, Mariette in Ecstasy), A Red Orchid Theatre (The New Electric Ballroom, Not a Game for Boys), The Gift (Suicide, Incorporated), Seanachai (Dancing at Lughnasa, Mojo Mickybo), and Griffin Theatre (On the Shore of the Wide World).  She has twice designed lighting for Lookingglass Theatre productions with the Chicago Symphony Orchestra (Peter and the Wolf, Stravinsky's Pulcinella).  In January she joined members from Sojourn Theatre (Portland) and The Team (NYC) at Kansas City Rep to workshop their ongoing project Waiting for You.  She is the Resident Lighting Designer for Silk Road Rising, where she designed Scorched (2010 Equity Jeff Award for Lighting Design), Yellowface, Night over Erzinga, and the upcoming Lake Effect, and Invasion!. Since 2011 Sarah has been on the creative team for interdisciplinary performance collective Yellow House.  Sarah holds an MFA from Northwestern University and teaches at Northwestern and Columbia College Chicago.
Academic Prizes     
Delia Ridenour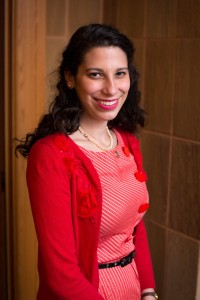 Delia Ridenour is a graduating senior from Columbia College Chicago, with a major in Costume Design and minor in Small Business Management. She is thrilled to have received this award, and to begin her career as a young costume designer. She is currently designing The Photographer, directed by John Green and Ann Boyd, (Opens April 17th.) Her previous works include: The Pillowman, The Jungalbook, The Glory of Living, The Sandbox, As You Like It, and How I Learned to Drive. Over the summer Delia interned at The Space, a theatre in London, where she learned much about theatre management. Originally from Ohio, she plans on continuing costume design in Chicago, with the hopes of one day owning her own theatre company.
Jack Hawkins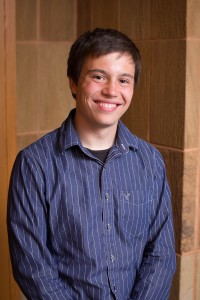 Jack Hawkins is a sound designer from Kansas City currently completing his third year at The Theatre School at DePaul University. His work has  been heard around the school in, Kitchen Sink, The Royal Hunt of the Sun, Spring Awakening, I am Bradley Manning, Synergy and Woyzeck. His  designs have been heard professionally around the Chicago area in The Altruists, The Train Play, Crave, Jack's Precious Moments and Little Shop  of Horrors.  He has also worked in such venues as, Chicago Shakespeare Theatre, Stage 773 and The Mercury Theatre. Jack is very honored to be receiving this prize and is looking forward to what the future will hold.
Sharon Limpert
Sharon Limpert is currently a senior at Loyola University Chicago and intends to pursue a career in costuming. In the past few years she has worked on various construction, draping and millinery projects for both Loyola's Main Stage and Second Stage productions. Most recently she designed the costumes for Loyola's production of Almost, Maine. Sharon has also worked as a wardrobe supervisor for The House Theatre of Chicago. This summer she will be returning to Montana Shakespeare in the Parks to work as a draper on their production of Henry V. And in the fall she will begin her first semester at Carnegie Mellon's MFA program in Costume Production. Sharon would like to thank her professors, family and friends for their support.
Stephanie Cluggish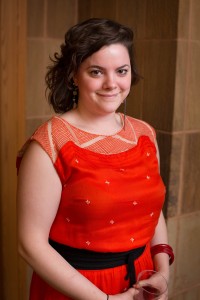 Costume Designer Stephanie Cluggish is in her third year of the MFA program at Northwestern University. Recent design credits include Nickel and Dimed, Twelfth Night, The Glass Menagerie, and The Dark at the Top of the Stairs (Northwestern University); The Rake's Progress (Music Academy of the West, CA). Upcoming projects include a new devised play directed by Michael Rohd: How To End Poverty in 90 Minutes with 199 People You May or May Not Know at Northwestern; The Drunken City and The Internationalist as part of the Next Up Series at the Steppenwolf Garage, and a new production of The Magic Flute at the Music Academy of the West in Santa Barbara, CA. Ms. Cluggish received her BFA from Emerson College in Boston, MA.
Design Exhibition Prizes
David Hyman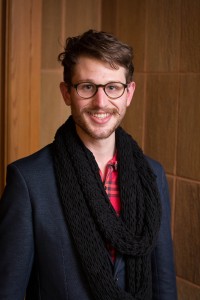 David Hyman was born and raised in Los Angeles, California. He recently acquired his B.A. from Northwestern University, where he studied Theatre with a focus in costume design. During his time at Northwestern, David was heavily immersed in the MFA design curriculum, receiving graduate-level training as an undergraduate. David's theatrical background includes training in acting, dance (performance and choreography), directing, devised theatre, properties construction and design, as well as experience in circus arts and puppetry.  Perhaps due to this diverse background, David approaches his role as a designer as one that cannot exist by itself, believing that success of a production depends entirely on how seamlessly all of its elements not only fit together, but complement one another.  As a designer, he is interested in costume design as an exploration of a character's psychology – the use of clothing, styling and posture to expose or conceal a character's frame of mind – producing tensions that create a visual subtext. Additionally, he is interested in using costume design as a means of establishing time and place, crafting a cohesive visual world, as well helping to create a dramatic arc for the inhabitants of those worlds.  While costume design was the primary focus of his studies, David is also interested in set design, puppetry, sculpture, and production design, as well as devised performance, dance, choreography, visual arts and performance art.
Jillian Rothman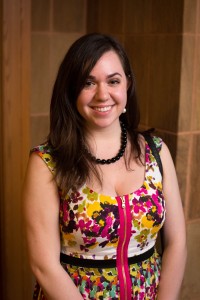 Scenic Designer Jillian Rothman is a graduate of The Theatre School at DePaul University in Chicago, IL with a Bachelor of Fine Arts in Scenic Design and a minor in Animation. ​With a focus on creativity and quality, Jillian has designed in both educational and professional settings.  She has assisted many professional designers in the Chicagoland area, including Linda Buchanan, Jack Magaw, Kevin Depinet, and Tony Award Winner Todd Rosenthal.  Jillian is an accomplished draftsman (proficient in both hand drafting and AutoCAD), model builder, props artisan, and scenic painter with additional experience in Photoshop, Isadora, Autodesk Maya, Final Cut Pro, and After Effects.