Robert Christen Award
Robert Christen Award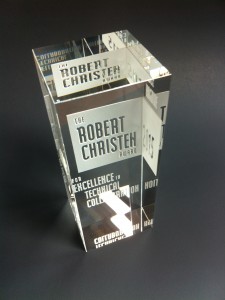 THE ROBERT CHRISTEN AWARD FOR EXCELLENCE IN TECHNICAL COLLABORATION
This award recognizes an outstanding technical professional whose career as a collaborator in the realization of theatrical design has been significant and sustained.
---
Design collaboration in theatre goes beyond Designers and Directors.  Theatrical vision would not be realized without the essential work of Production Managers, Technical Directors, Costume Shop Managers, Master Electricians, Sound Supervisors, Properties Masters, Stage Managers … the list goes on.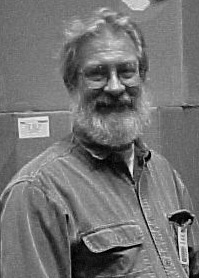 Robert Christen was not only a gifted lighting designer but was a significant member of the Goodman Theatre's production team serving as Master Electrician and Resident Lighting Designer/Lighting Supervisor for 42 seasons.  His distinguished career exemplifies the bridge from design as imagination to realized theatrical experience.
With this new award the Michael Merritt Awards Committee recognizes the outstanding established technical professionals who, throughout their careers, have been essential collaborators in the realization of theatrical design.