2014 Recipients
2014 Recipients
Susan Mickey, Costume Designer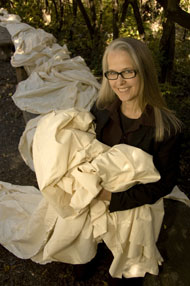 Susan Mickey is an accomplished costume designer with a career in theatre, film and television. Her first professional costume design was Cymbeline in 1979 for the Alabama Shakespeare Festival.  She is the winner of 2 Joseph Jefferson Awards for Best Costume Design for School For Lies, and The Madness of George III both designed at The Chicago Shakespeare Theatre. Susan's costumes have graced the stage in almost every major regional theatre in America.  She has collaborated on over 35 world premiers with teams as diverse as: Kenny Leon and Pearl Cleage on an emotional drama about personal choice; Stephen King, John Mellencamp and T Bone Burnett on a new musical about family secrets and violence, and Jimmy Buffet and Herman Wouk on a new musical about a crazy hotel in the Caribbean.
Susan has enjoyed extended design relationships with The Oregon Shakespeare Festival, The Huntington Theatre in Boston and The Chicago Shakespeare Theatre, but her most lengthy artistic collaboration was with the Alliance Theatre in Atlanta where she designed over 58 productions spanning 30 years. She is the author of several books on sewing and home décor.  Since 2004 Susan has been a part of the design faculty at The University of Texas where she is the Senior Associate Chair and the Head of the Production Division.
Susan recently designed costumes for Barbara Gaines' The Merry Wives of Windor at Chicago Shakespeare Theatre.
Malcolm Ewen, Stage Manager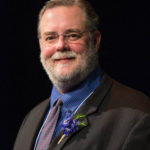 Malcolm Ewen has worked at Steppenwolf Theatre Company since 1987 and his credits include The Christians, Mary Page Marlowe, John Steinbeck's East of Eden, Airline Highway, RUssian Transport, American Buffalo, The Tempest and Man From Nebraska. He has taken four Steppenwolf shows to Broadway including The Grapes of Wrath and Edward Albee's Who's Afraid of Virginia Woolf? both of which won Tony Awards. Also on Broadway, he was the Production Stage Manager of Paul Simon's musical, The Capeman. He serves on the Council of Actors' Equity Association. He was awarded the Del Hughes Award for Lifetime Achievement in Stage Management by the Stage Manager's Association in 2017. A graduate of Amherst College, he returns every summer to Vermont to direct at the Weston Playhouse.
Izumi Inaba, Costume Designer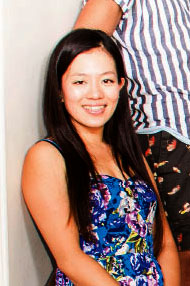 Izumi Inaba is honored to receive the Michael Maggio Emerging Designer Award. Born and raised in Japan, she came to the states to study the performing arts at age of 18. She double majored in dance and theatre design at the State University of New York, Buffalo. Upon graduation she moved to Chicago to attend the MFA program at Northwestern University, focusing on costume and scenic design. After completing the program in 2009 Ms Inaba began working as a freelance costume/makeup designer in Chicago. She joined Red Tape Theatre as an ensemble member in 2012, where she has designed all productions since such as Skriker, Elephant's Graveyard, Lear, Madam Barker, and Hamlet is Dead. Other costume designs include Griffin Theatre (Stage Door, Spring Awakening, Burnt Part Boys, Flare Path, and Spelling Bee), Chicago Dramatists (The Kid Thing with About Face), A Red Orchid (The New Electric Ballroom), The Gift (Broadsword), The Music Theatre Company (Pajama Game), The Hypocrites (Woyzeck), Lifeline (The City and The City), Strawdog (Miss Marx), Albany Park Theatre Project (I Will Kiss These Walls, God's Work 2014), Steep (Greensboro), Porchlight Music (The Fantasticks), The Building Stage (Moby Dick 2011), Marry-Arrchie (Homecoming), Two Pence Shakespeare (Richard II, As You Like It), Sideshow (The Ugly One), TUTA (The Jewels), Raven Theatre (Good Boys and True), and Buzz 22 (Ghost Bike). Her makeup designs appeared in productions of Theo Ubique Cabaret (Cats, Non-Equity Jeff Award for Artistic Specialization), and Chicago Dramatists (Freshly Fallen Snow, South Bridge). She has served as a staff costume designer at the National High School Institute for the last 7 years.
Academic Prizes     
Moriah Lee Turner is a senior BFA Theater Design (Costume Design) major from St. Louis, Missouri. She has costumed for many theatrical productions and dance shows at Columbia College Chicago. Her most recent work was seen in Columbia's main stage production of Heartbreak House, directed by Kathleen Perkins. She is also a freelance fashion designer and has co-founded a custom wedding dress business named 'Auriah'. After she graduates she is going to Los Angeles to attend Columbia's Costume Design for Film program. When she returns to Chicago after the program, Moriah hopes to continue her work as a designer and seamstress with the dance company Driven 2 Dance as well as becoming a freelance theatrical designer in the city. She is also looking forward to being a draper and seamstress as she continues to learn and grow as a designer. 
Greg Pinsoneault is a third year BFA Scenic Design major at The Theatre School at DePaul University.  Originally from Irvine, CA, Greg has sought both educational and professional opportunities in New York, Colorado Springs, and West Virginia.  Theatre School design credits include 35 MM, Moth, Hansel and Gretel, and Tartuffe, as well as the upcoming productions of Vigils and Kafka's Metamorphosis.  Other credits include Scenic Designer for Underscore Theatre Company's second annual production of The Rocky Horror Picture Show [Live!] at the Chopin Theatre and Assistant Scenic Artist to Chelsea Warren on Griffin Theatre's production of The Burnt Part Boys.  This summer, Greg will be working as one of three design interns for Kevin Depinet and Todd Rosenthal.
Bridgid Danahy is thrilled to be honored among her fellow Chicago student designers. She is about to finish her final year at Loyola University, where she studies Theatre and Advertising/Public Relations. Bridgid has designed costumes for multiple shows at Loyola, including Epic Spectacles (2012), Frankenstein (2013) and Rosencrantz & Guildenstern are Dead (2013). She has also had the pleasure of working with The House Theatre of Chicago, Next Theatre, Lifeline Theatre and The Hypocrites. You can find Bridgid next year at Milwaukee Repertory Theatre where she will be interning in the costume shop. She hails from Buffalo, NY and is the recipient of the 2013 Ebeling Pr-ize.
Carolyn Sullivan is a costume design MFA candidate finishing her third and final year of Northwestern University's program for Stage Design. Her recent work there includes The Pajama Game!, Night of the Iguana, Bunbury, The 25th Annual Putnam County Spelling Bee, and Hot Buttons! (Danceworks 2014). As part of the 2014 Found Site Festival in Evanston this spring, she is working on American Dead, and Thou Proud Dream (an adaptation of Henry V). In May she will open a new iteration of Moby Dick, adapted and directed by Looking Glass Theater's David Catlin. She was recently accepted for USITT's Young Designer's Forum, and is honored to receive the Michael Merritt Award this spring from her wonderful faculty. She is in love with her work, and thanks all of the mentors and friends who provided Love and advice along the way.
Design Exhibition Prizes
Joanna Iwanicka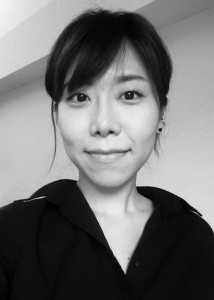 Yeaji Kim is a scenic designer who believes a space is completed by the people who live in it. Her works have been seen in Chicago and New York. Recent Chicago credits include scenic and projection designs for Ziryab, The Songbird of Andalusia and Yellow Dress (Silk Road Rising Theatre), Ordinary People (Citadel Theatre) and A Walk in the Woods (The Den Theatre). Yeaji also worked on the operas El Retablo de Maese Pedro (Bard College, NY) as a set designer and Gloria – A Pig Tale (Metropolitan Museum of Art, NY) as an assistant. Her love of combining drawing, hand craft and video projections has brought her frequent collaborations with a variety of artists. She received her MFA from the University of Illinois at Urbana-Champaign. yeajikim.wix.com/yeajikim