2017 Recipients
2017 Recipients
Ann Roth, Costume Designer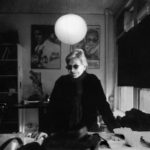 Ann Roth is a Tony Award-winning costume designer for her work on The Nance. She also garnered Tony nominations for The Book of Mormon,Shuffle Along,The Royal Family,The Crucifer of Blood, and The House of Blue Leaves. Theater credits include Fish in the Dark,A Delicate Balance,This Is Our Youth,A Raisin in the Sun,Betrayal,Hurlyburly,The Best Little Whorehouse in Texas,Singin' in the Rain,Purlie,Waiting for Godot, and The Odd Couple. An Academy Award winner for The English Patient, Roth's additional film credits include Julie & Julia,The Reader,Doubt,Closer,The Village,Cold Mountain,The Hours,The Talented Mr. Ripley,The Birdcage,The Mambo Kings,Working Girl,Silkwood,9 to 5,Hair,Klute, and MidnightCowboy. Television credits include "Angels in America" and "Mildred Pierce." Roth received the TDF Irene Sharaff Lifetime Achievement Award in 2000 and was inducted into the Theater Hall of Fame in 2011.
Narda E. Alcorn, Production Stage Manager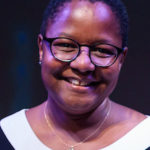 Narda E. Alcorn is an Associate Arts Professor and Head of Stage Management Training for New York University's Tisch School of the Arts. She holds an MFA from Yale School of Drama and a BFA from The Theatre School at DePaul University.
Narda is an educator who is committed to training stage managers as artistic collaborators. Her teaching explores the intersection of management theory with management practice and she investigates how theory influences the way in which managers apply their craft. Narda continues to freelance as a stage manager, working professionally on Broadway, regionally, and internationally. She has a strong interest in new work and recently premiered Kevin Douglas' new play, Thaddeus and Slocum: A Vaudeville Adventure, at Lookingglass Theatre Company, and the world premiere of George Lewis's opera, Afterword: The AACM as Opera, in New York, Chicago, The Czech Republic and England. This summer, she will once again manage Afterword as it has its west coast premiere at the Ojai Music Festival. Narda had a long-standing collaboration with the playwright, August Wilson, and managed two of his Broadway revivals and four original productions of the Century Cycle through their regional development and then to Broadway and Off Broadway. Narda is most proud of the fact that August Wilson wrote her into his 10th and final play, a testament to their longstanding, collaborative relationship. Narda's Broadway productions include Disney's The Lion King, where she was an assistant stage manager for eleven years. Narda was the production stage manager of the recent Tony-award winning revival of A Raisin in the Sun starring Denzel Washington. Regionally, Narda has stage managed in theatres across the country including La Jolla Playhouse, American Conservatory Theater, Center Theatre Group, Huntington Theatre Company, Goodman Theatre, The Kennedy Center, Ford's Theatre, Alley Theatre, and Lookingglass Theatre Company. Narda's management experience has included stage managing the yearly holiday concert for the Chicago Symphony Orchestra and serving as the associate production manager for The Public Theater under George C. Wolfe's artistic direction. She has travelled with Richard Foreman to Paris and Berlin with his original productions and in Russia, she managed Lee Breuer's musical, The Gospel at Colonus, at the Gorky Moscow Art Theatre.
Narda has been an Associate Professor and Head of Stage Management for The Theatre School at DePaul University from 2011-2016 and the Conservatory of Theatre Arts at SUNY Purchase from 2001-2011. In 2015, she was thrilled to received DePaul University's Excellence in Teaching Award. Mentoring and teaching are at the forefront of Narda's career and she has been a USITT Gateway mentor to young managers from underrepresented groups for the past three years. This fall Narda will stage manage on Broadway again and she is most excited about the opportunity to bring her students with her as interns and observers.
Courtney O'Neill, Scenic Designer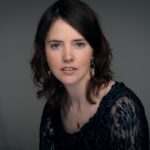 Courtney O'Neill, Scenic Designer, came up through Chicago's storefront theaters and now works as much regionally as she does locally. She has designed at Lookingglass, Writers Theatre, Steppenwolf, Court Theatre, Northlight, Chicago Shakespeare, The Gift, Jackalope, The Hypocrites, Chicago Dramatists, Griffin Theatre, Haven Theatre, Collaboraction, and more. Regional: Alliance Theatre, Baltimore Center Stage, South Coast Repertory, Arena Stage, Kansas City Repertory, Round House, Marin Theatre, Milwaukee Repertory, Virginia Stage. She was the recipient of the 2013 USITT Scene Design Award and won a Jeff Award for Mud (The Hypocrites). She holds an MFA from Northwestern University, BFA from DePaul University, and currently teaches at both institutions.
CoCo Ree Lemery, Charge Scenic Artist
CoCo is a Charge Scenic Artist, Illustrator, and Designer based out of Chicago. She is the current Charge Scenic Artist at American Theatre Company, Black Ensemble Theatre, Chicago Children's Theatre, The House Theatre Chicago, The Hypocrites, North Central College, Stage 773, and University of Illinois at Chicago.
Over her career she has collaborated on and/or charged over 500 projects for a variety of companies including About Face Theatre, Adler Planetarium, Adventure Stage, Amazon, American Blues, American Express, Broadway in Chicago, Cerqua Rivera Dance Theatre, Chicago Dramatists, Chicago Shakespeare Theatre, Chicago Tap, Congo Square Theatre, The Depaul Opera, Dog and Pony Theatre, Drury Lane Theatre, Elf Cosmetics, Emerald City Theatre, The Coca-Cola Company, Fox Studios, Giant Globes Inc., The Gift Theatre, HBO, Hope College, IPG Mediabrands, K-12 Teachers Alliance, Land of Nod, Left Wing Scenic, Light Opera Works, Lookingglass Theatre, Mary Arrchie Theatre, Means of Production, Mercury Theatre, Microsoft, MillerCoors, Momentum Worldwide, NBC Universal, Next Theatre, Northwestern University, Oglethorpe Capital, Pegasus Players, Pintar Rapido London, Porchlight Theatre, Red Orchid Theatre, Redmoon Theatre, Red Tape Theatre, Remy Bumpo Theatre, Rivendell Theatre, Sam's Club, The Savoyaires, Second City Chicago, Sherwin Williams, Silk Road, Schlitz Brewing, Spiffy Productions, Star Kids Production, Steppenwolf Theatre, Soul Theatre, The Steve Harvey Show, Teatro Vista, Timeline Theatre Company, Tuta Theatre, Warner Bros., Writers Theatre, Victory Gardens Theatre, and Zaffarano Productions. She graduated from Columbia with a degree in Design and Marketing Communications and attended Cobalt Studios to specialize and train as a Scenic Artist. Visit www.cocolemery.com for more information.
ACADEMIC PRIZES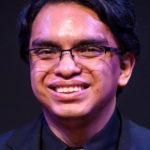 Charles "Chas" Mathieu (Scenic Designer) is a Chicago-based designer who is always thrilled to jump into new and demanding projects. Born in Mexico, and raised in Park Ridge, Illinois, Chas has always been fascinated by the design process that goes into crafting a theatrical production. Chas is a recent graduate of Columbia College Chicago in the BFA design program. Recent scenic design credits include: Little Shop of Horrors, Women on the Verge of a Nervous Breakdown, Peter Pan, and An Unobstructed View. Chas would like to thank his fellow collaborators, the Columbia College Chicago Theatre Department faculty, and his family for their support.
Joy Ahn, Scenic Design. Joy is from Daejeon, South Korea. She is studying scenic design at The Theatre School at DePaul University. Her past Theatre School credits as Assistant Scenic Designer and Scenic Designer include Esperanza Rising, Peter Pan and Wendy, The Merchant of Venice, and Eurydice.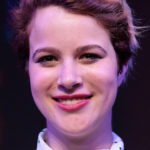 Emily Swanson is a Chicago based Costume Designer. She is graduating from Loyola University Chicago with a BA in Theatre with a minor in Studio Art, and a love for collaborative theatrical creation. She strives for her costume design to aid in the creation of fully developed characters which she believes are vital to telling compelling stories. Emily has designed 3 shows at Loyola University Chicago, and has worked with various smaller theatres in Chicago (Red Theatre, Tympanic Theatre, Rabid Bat Theatricals, Something Marvelous) and often Wardrobe Supervises for The House Theatre. She also has expertise in Special FX Make Up and Illustration.
Amanda Gladu is a third-year MFA candidate in Costume Design at Northwestern University. Originally from Texas, Amanda holds dual BA degrees in Dance and Art History from the University of Texas at Austin. Before relocating to Chicago, Amanda assisted in the design of various productions at Chicago Shakespeare Theatre and the Lyric Opera of Chicago. Previous designs at Northwestern University include EQUIVOCATION, ANNA IN THE TROPICS, STICK FLY, and selected pieces in DANCEWORKS 2016 and DANCEWORKS: CURRENT RHYTHMS. She also costume designed the ongoing production of THRONES! THE MUSICAL PARODY in Chicago and Los Angeles.
DESIGN EXHIBITION PRIZES
Joseph Palermo, Sound Designer
Joseph is a new Chicago-Based Sound Designer and is honored to be showing work at The Merritt Awards! Joseph's affiliations include being the Resident Audio Engineer at The Chicago Council on Global Affairs, the Resident Audio Engineer at The Edge Theatre, Staff at The Chicago Fringe Festival, and being a Part-Time Faculty member at Loyola University of Chicago. Joseph spends most days finding and recording obscure sounds around the city and is obsessed with finding new and exciting intersections between interactive technologies and sound design.
Sotirios Livaditis, Scenic Designer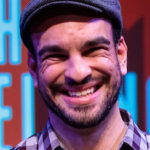 Sotirios Livaditis is an award-winning scenic designer and artist based in Chicago. Recent credits include KILLER JOE (Joseph Jefferson Award, Best Production), JAILBAIT, THE MERCY SEAT (Profiles Theatre), A BEAUTIFUL SPELL (Rare Terra Theatre, world premiere), JASON AND (MEDEA) ((re)discover Theater, world premiere) and THE FULL MONTY (University of Wisconsin). Formerly a Colorado native, Sotirios has worked with Bas Bleu Theatre, OpenStage Theatre, Candlelight Dinner Playhouse, Fort Collins Children's Theatre, Denver Center Theatre Academy, National Theatre Conservatory, Canyon Concert Ballet and 1883 Productions. Having a multi-faceted background in the performing arts, his designs are realized by thorough research, script analysis, character study and visual presentation. His artistic mission is to exercise his imagination like a muscle and to always be searching for new techniques, media and platforms on which to tell new stories. The foundations of his work ethic are creativity, collaboration process, and final product. When he's not designing scenery or making art, Sotirios enjoys biking through Chicago, reading a good book, playing frisbee on the beach, board games, playing his saxophone and occasionally start writing a play with no intentions of finishing.